"After a successful 2016 that rolled into a very busy 2017, New Zealand based yacht designer,
Kevin Dibley
was named 2017
Yacht Designer of the Year
at the recent
Asian Marine and Boating Awards
in Shanghai.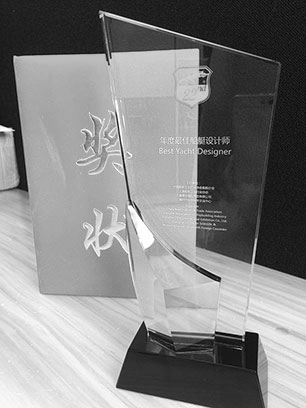 Dibley had Hong Kong based
Kraken Yachts
Managing Director, Roger Goldsmith represent him and accept the award on his behalf at the China (Shanghai) International Boat Show, CIBS Gala dinner and the
Asian Marine & Boating Awards
which was held on April 27th, 2017.

Alistair Skinner, Judges Coordinator for the
Asian Marine & Boating Awards
comments:


"I for one have followed Kevin's (Dibley) work for some time, especially the boats he has drawn for Asian builders and have always noted the fairness of the lines. Perhaps not yet as recognised quite as much as some of the previous winners of the award but I am sure that is only a matter of time especially as, although small, the Asian arena is one of the growth hot-spots in the global leisure marine market"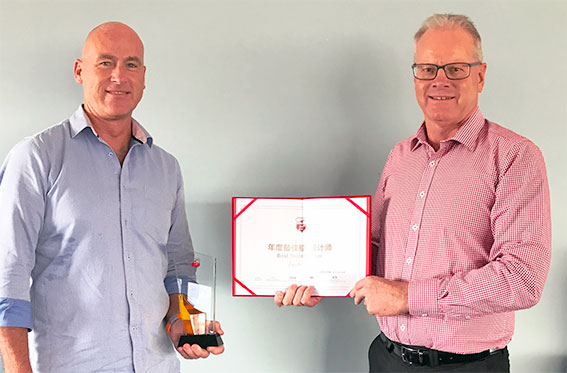 Kevin Dibley
, from his Queenstown, New Zealand design studio commented
"I am truly honoured to be chosen for
this award. Though it was awarded in my name, all the people contributing to the
Dibley Design Team
share this win as the synergism that each team member gives is crucial to any projects we get involved in. Our Asian clients have become a very important part of our design success of late and we thank those who have put faith in our work over there. Whether it is racing yachts, cruising yachts or powerboats, our diverse portfolio and clientele have kept the team busy and on their toes, and we look forward too many more years of success in the Asian market."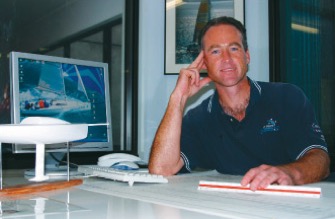 By his own admission, Auckland yacht designer
Kevin Dibley
shouldn't be alive. He's beaten cancer and survived a near catastrophic capsize during the 1993
Sydney to Hobart Yacht Race
. But far from denting his enthusiasm for life, these experiences have only served to sharpen his boat designing focus.
Lawrence Schaffler
reports.


Read the article here
Read More...