t
i
&
r
The Dibley Design Advantage
"The Designer with Nine Lives" by Laurance Schaffler
April 2004 Topic:
Press Release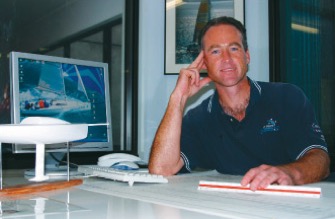 By his own admission, Auckland yacht designer
Kevin Dibley
shouldn't be alive. He's beaten cancer and survived a near catastrophic capsize during the 1993
Sydney to Hobart Yacht Race
. But far from denting his enthusiasm for life, these experiences have only served to sharpen his boat designing focus.
Lawrence Schaffler
reports.


Read the article here