"Dibley Marine & Commander Yachts in Joint Marketing Effort"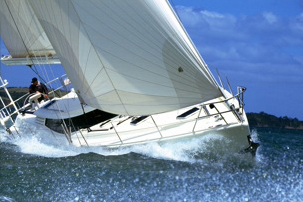 The
Commander 80
is a
high performance cruising yacht
of modern appearance with two-handed capability. She has a smooth interior / exterior flow that re-defines luxury, both on deck and throughout the accommodation.

The hull form has relatively fine u-shaped sections forward, which soften into a flat run aft. To ensure high performance while providing a
spacious, comfortable interior
, the topsides have been flared so as not to adversely affect the yacht's ideal volume distribution below the waterline when sailing.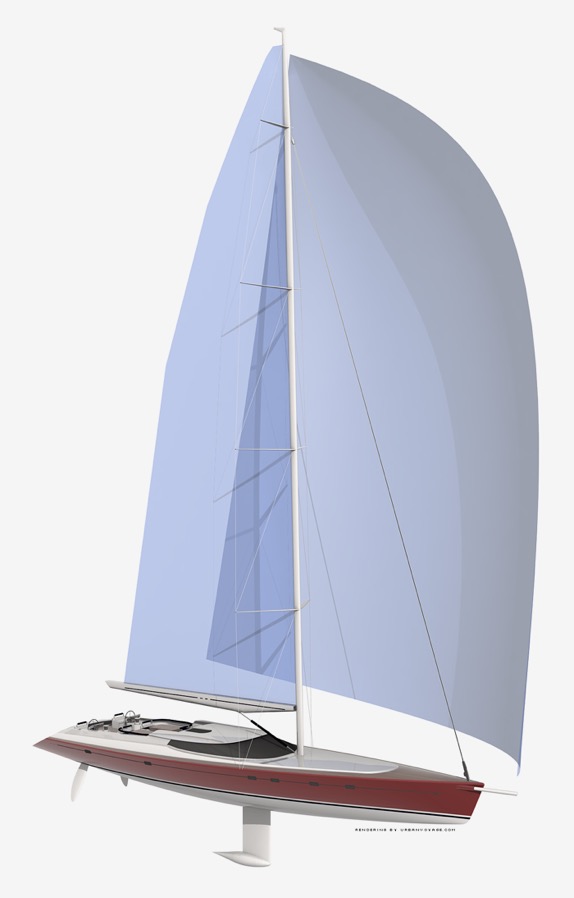 The result is a narrow, super-efficient waterline beam in flat running trim, and a powerful, highly stable platform for upwind work. Twin rudders and a lifting keel permit access to the shallow waters that are usually unattainable by yachts of this size, while at the same time allowing real upwind performance. The twin rudder configuration also allows a large tender garage and lazarette to be incorporated aft. The sleek, uncluttered look of the vessel is greatly enhanced by the recessed sail controls and winches



A true Owner's yacht




Wide-open deck spaces provide excellent relaxation areas and an easy sailing platform. The large cockpit is arranged to give all-round visibility to the principal helmsman from either of the twin wheels. The self-tacking roller jib and the furling boom are controlled from this safe, protected area. The

Commander 80

's interior is laid out to provide owners and their guests with total comfort and privacy. The layout is open and spacious. The main saloon, entertainment and dining area, which offer panoramic views while seated, have been designed to create an air of intimacy. Owners' and guest cabins are positioned aft with adjacent bathrooms. For this particular brief, the owners required a versatile area forward of the mast that can accommodate a live-aboard skipper and crew when required. This area is also used for extra guests where appropriate. In summary, the

Commander 80

combines sophistication, elegance and comfort together with performance and ease of handling to satisfy the very most discerning owners




Specifications and Principal Dimensions

LOA 24.20 m 79' - 5" LWL 20.64 m 67' - 9"
Overall Beam 6.93 m 22' - 9" Draft (board up) 2.800 m 9' - 2"
Draft (board down) 4.000 m 13' - 1"
Displacement (1/2 load) 36,700 kg's 80,900 # J 8.425 m 27' - 8" I 29.46 m 96' - 8" P 27.077 m 88' - 10" E 9.50 m 31' - 2"
Disp/Length 116 SA/disp 25.4




Commander 110 Performance Cruising Yacht
110-FOOT HIGH PERFORMANCE CRUISING YACHT SPECIFICATION FOR THE CONSTRUCTION PRELIMINARY 04/11/01 DESIGN DIMENSIONS: L.O.A. 32.53 m 110' - 0" L.W.L 28.34 m 93' - 0" Beam max. 8.18 m 26' - 10" Draft. 3.00 / 4.50 m 9' - 10" / 14' - 9" Displacement 74,700 kg's 164,700 lb's DESIGNER Naval Architecture; Dibley Marine Architects Ltd. Interior / Exterior Styling Dibley Marine Architects Ltd. & Commander Yachts Ltd. Structural Engineering: High Modulus (NZ) Ltd.

Contact Dibley Marine for more information