Dibley November 2010 Newsletter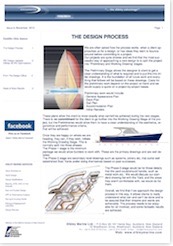 The Design Process:
We are often asked how the process works when a client approaches us for a design, or has ideas they want to bounce around before committing to a project. Our projects are quite diverse and we find that the most successful way of approaching a new design is to split the project into 'Preliminary and Working Drawing' stages.


The Preliminary Stage allows the designer & client to get a clear understanding of what is required and to put this into initial drawings. It is the foundation of all future work and everything that follows will be based on these drawings. Costs for the preliminary work depend on the project on hand and we would supply a quote on a project-by-project bases.

READ MORE